At New Wave Pools & Spas Inc, we take pride in being full-service commercial pool service in Omaha, Springfield, Chalco, Gretna, and Papillion, NE. Our team is capable of bringing your vision for a luxurious commercial pool to life, and we'll work with you from start to finish to ensure it meets and exceeds all of your quality expectations. We offer innovative solutions and custom designs for commercial-grade pools, spas, fountains, filter rooms and more.
We approach commercial pool construction in Omaha, NE with an eye for beauty and quality, right from the start. Constructed with the highest-quality materials and built to your specs—no matter what size, shape or configuration—our expertise will transform your plans into reality. No matter how elaborate or simple, our dedication to producing an excellent finished product is truly unmatched.
Design/build pool services
Whether your project requires consultation, design, new pool construction, renovation, maintenance or equipment repairs of any kind, the team at New Wave Pools & Spas Inc will achieve your goals on time and within your budget.
We specialize in total project development, from the initial concept through project completion. In working with us for pool services, you'll get the benefit that comes with a single contractor. This means accountability and consistency throughout each phase of the project:
Concept;
Preliminary design;
Structural and hydraulic engineering;
Integration with site architectural/engineering;
Health department approval process and permitting;
Construction;
Project completion.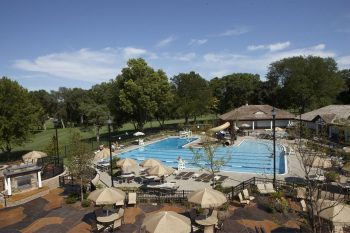 Our project portfolio
At New Wave Pools & Spas Inc, we stand behind our work and are proud of our capabilities. We boast a strong portfolio of completed commercial projects and we encourage you to seek them out to see what we're capable of providing you with when you choose us for design/build pool services. Some examples include:
Lochland Country Club (Hastings, NE)
Madonna Rehabilitation Center (Lincoln, NE)
Bellbrook Community Center (Omaha, NE)
Players Club @ Deer Creek (Omaha, NE)
Waterford Community Centers (Omaha, NE)
Royalwood On The Green Apartments (Omaha, NE)
Courtyard by Marriott (Lavista, NE)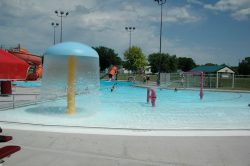 For more information about any of our commercial pool design or pool construction capabilities, please contact us today by calling 402-672-6484. Or ask us about our residential swimming pool repair services!